How does Archer know the extent of Klingon outpost or colony shields? At the very least it covers
this large an area.
Note the marked out areas on the computer graphic showing the three main settlements: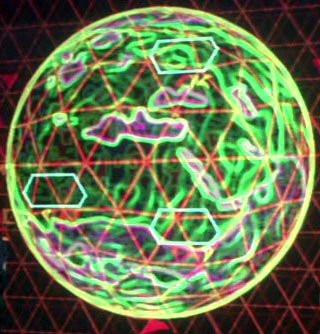 If the shields have to protect each of those individual outlined areas, that's pretty amazing, and the two images help us set lower and upper limits. Still impressive given this is the 22nd century.
-Mike